New Year's Eve parties just aren't the same without a few tasty snacks (you have to cram in the carbs before those resolutions kick in, right?). Whether you're hosting a party, or you just need to bring something along, we've got you covered. Here are three easy app recipes we love to break out for the New Year.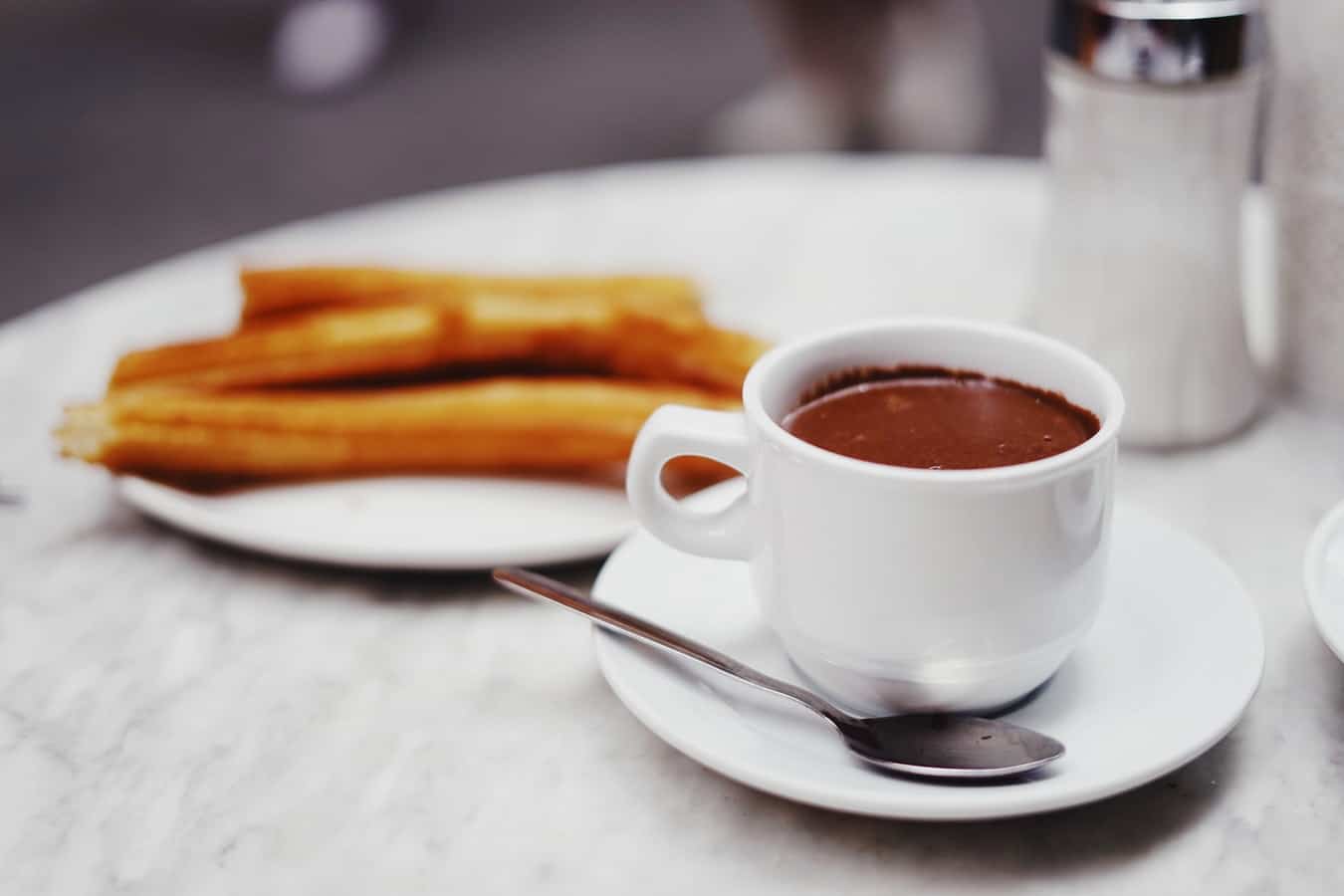 1. Baked Pimento Cheese Bread Bowls
If you like bread bowls, you're going to love bringing in the new year with this delicious cheesy goodness. This pimento bread bowl recipe is totally easy, and it only takes about 30 minutes to prep and cook.
What you'll need:
8 oz. softened cream cheese

1/2 c. mayonnaise

1 1/2 c. shredded Cheddar

8 oz. of drained pimento peppers

1 tsp. cayenne pepper

Kosher salt to taste

Freshly ground black pepper

1 boule with top hole removed

Sliced green onions for serving

Potato chips for serving
Start by preheating your oven to 350°. Combine the cream cheese, mayonnaise, cheddar, pimento peppers, and cayenne in a large bowl. Finish it off by seasoning with salt and pepper. Scoop that mixture into a bread bowl and place it on a baking sheet. Bake the dip until it's warm and bubbly (20 minutes or so). Sprinkle a few green onions on top and serve it up with crackers or chips.
2. Chocolate Churro Dip
Love churros? Love chocolate? We do, too, and this chocolate churro dip recipe is one of our go-to recipes. It only requires 4 ingredients, and you'll have it ready to eat in less than 30 minutes.
What you'll need:
1 can refrigerated biscuit dough

4 tbsp. melted unsalted butter

1 1/2 c. cinnamon-sugar

2 c. Nutella (chocolate-hazelnut spread)
It's churro time. Preheat your oven to 350 degrees and grease up an oven-safe 10" skillet. Next, cut each biscuit in half and roll the halves into balls. Then dip the dough balls in your melted butter and roll them in cinnamon-sugar. Get them ready to bake by placing them around the edge of the skillet to make a ring. It's super important to make sure they're touching.
Drop a generous amount of Nutella into the center of the biscuit ring. Then, place the skillet into the oven and bake until biscuits are golden and cooked through (25 minutes). Let everything cool for 10 minutes before serving and enjoy!
3. Pull-Apart Pigs in a Blanket
Everyone loves classic pigs in a blanket, but this buttery pull-apart version is on a whole new level. The hardest part of this recipe? Not eating the whole pan before your party. Here's how to make them.
What you'll need:
Cooking spray

6 tbsp. melted butter

1 tsp. Italian seasoning

1 tsp. garlic powder

Pinch of kosher salt

Pinch of crushed red pepper flakes

All-purpose flour

1 tube pizza dough

2 (12-oz.) packages cocktail wieners

Dipping sauces of your choice
Preheat your oven to 400° and then grease the inside of an 8" springform pan with cooking spray. Next, whisk up the butter, Italian seasoning, and garlic powder. Finish it off by seasoning with salt and pepper flakes.
Next, lightly flour a surface, unroll the pizza dough and cut it up into 1×2" rectangles. Spread the butter mixture on each one with a brush, then wrap each cocktail wiener in the dough and pinch them shut. Place the pigs-in-a-blanket upright and snugly together in the springform pan. Brush the top with the rest of your melted butter. Bake them until golden, which should take about 50 minutes.
Let them cool for 10 minutes and then serve with your favorite dipping sauces.
Reference: https://blog.aarons.com/lifestyle/three-new-years-recipes