Limited space doesn't have to stop you from throwing a heart-warming late-autumn party. With a little preparation, you'll be able to both participate and let guests feel welcome throughout their stay.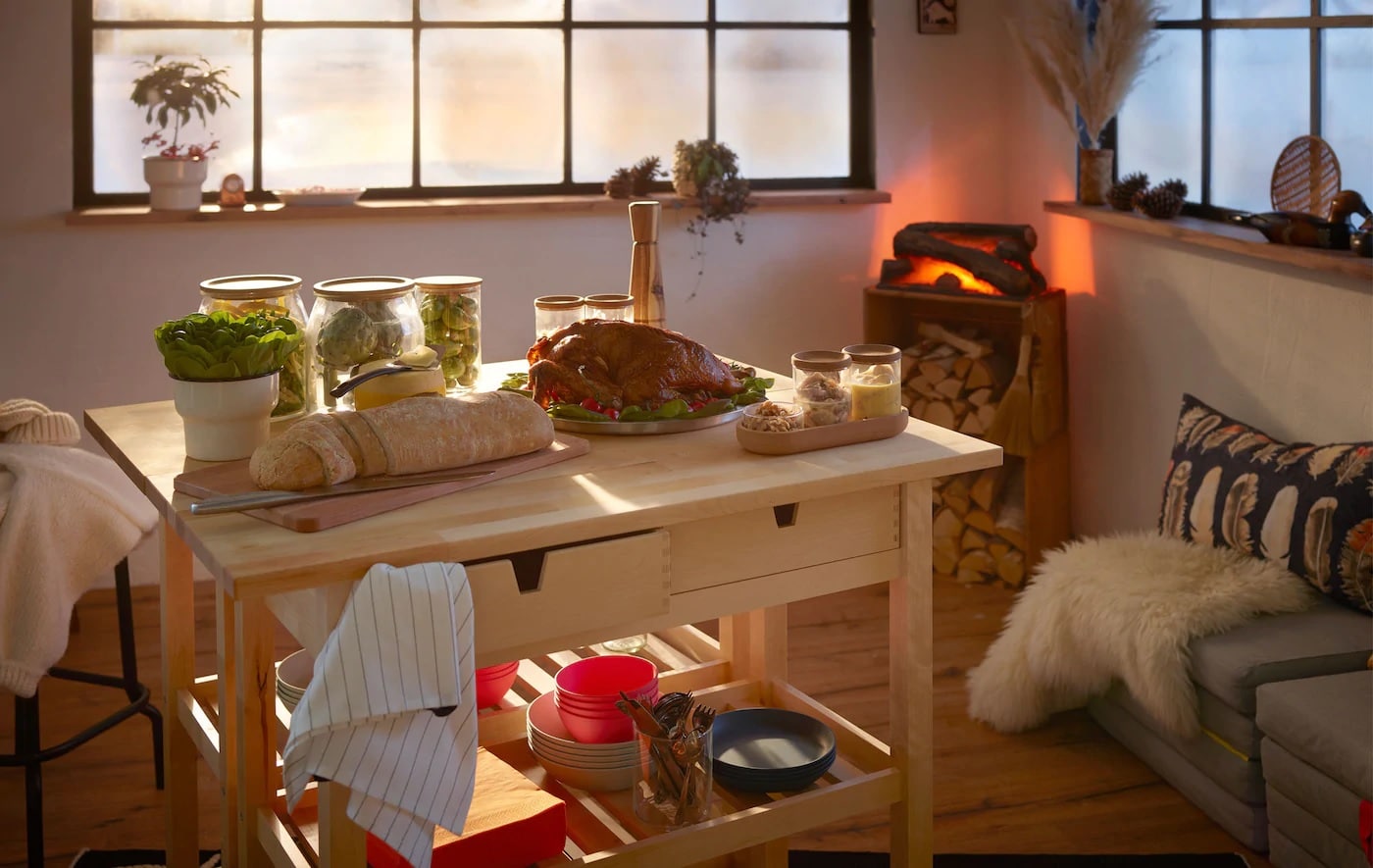 Greet everyone with a dinner kit
Hosting a lot of people with little room to spare gets easier with a bit of preparation. Like a hook for each guest with a hanger and pre-packed dinner necessities. It may be a crowded gathering, but there's still room for a personal touch.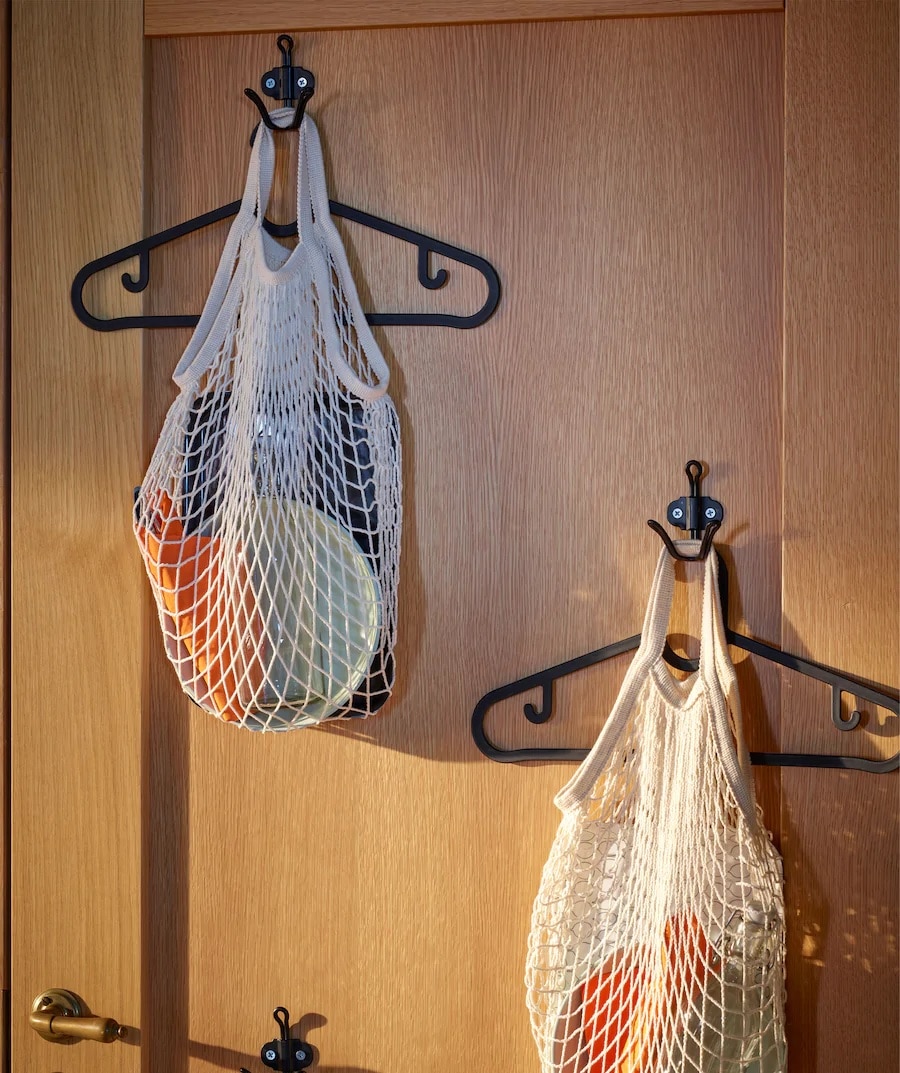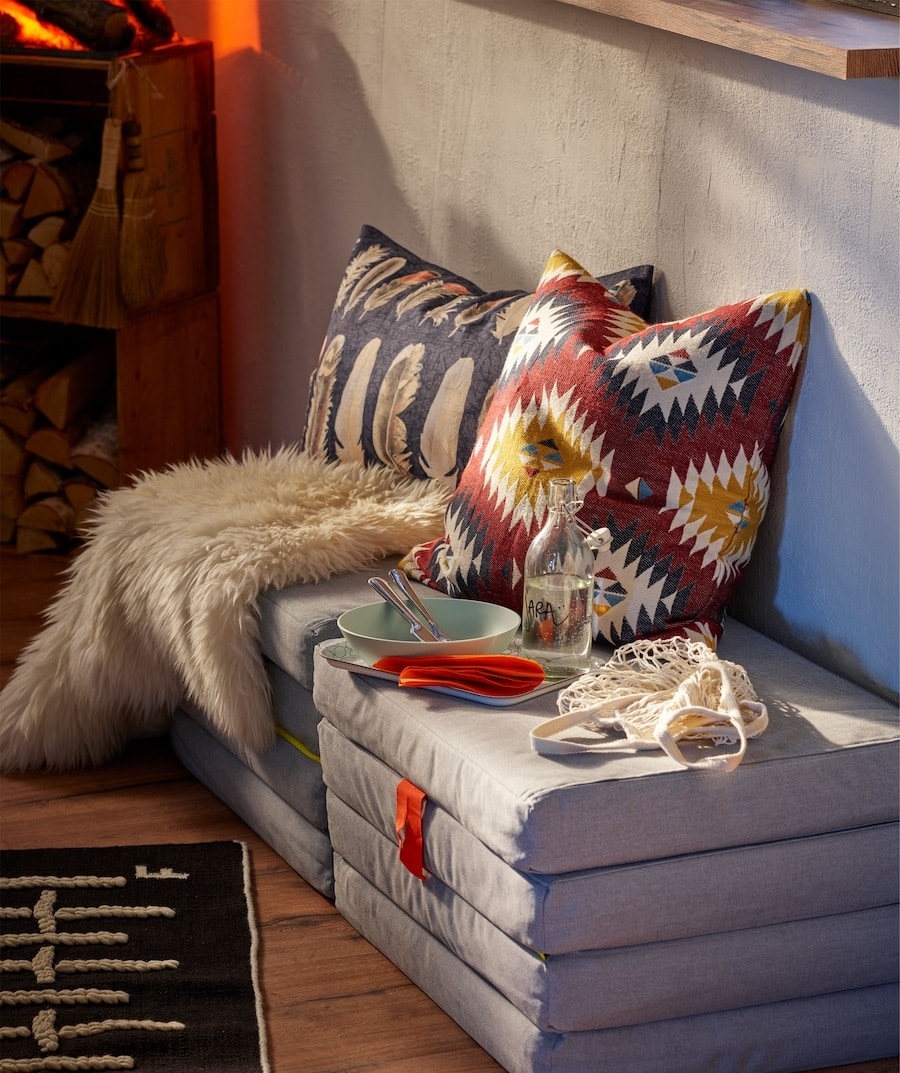 Shared space, shared mindset
Let a gift in the form of a personal dinner kit be a light-hearted indication of a buffet and open seating. Also, there's nothing like a goody bag to make a get-together get off to a good start.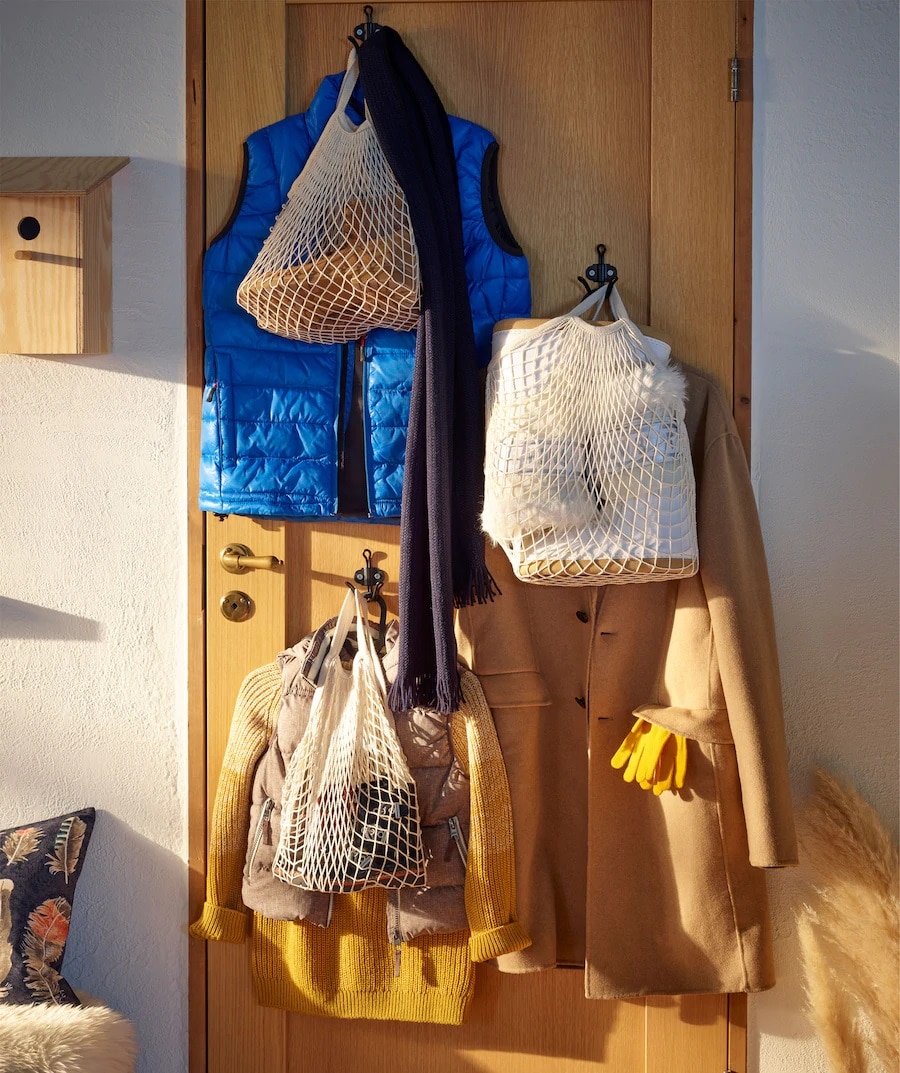 Let everyone know their place
Designating a spot for every guest to use as their own – a corner of a room, or simply a hook to hang stuff – frees up space and keeps things in check. But more importantly, it helps the host to keep his or her mind off practicalities, and in the moment.
"Don't get stuck in thinking that your home is too small to hold a big family celebration.
It's a plus! Prepare in advance to make things flow smoothly, and use the limited space to create a close, cozy feeling."
-Saša Antić, IKEA interior designer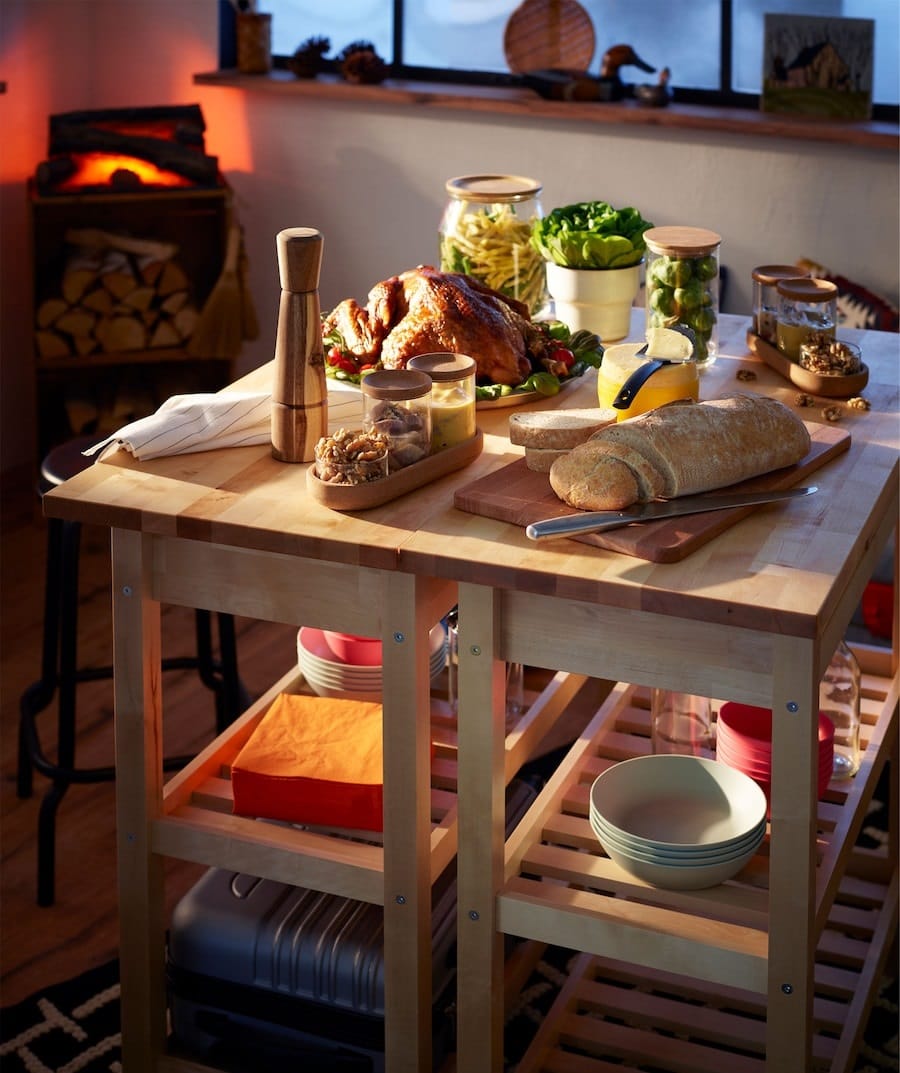 A small table fit for big dinner plans
With a self-serve buffet and free seating, a small surface goes a long way. Also, you don't have to worry about the setting and seating of a big table. A pair of kitchen islands on wheels holds food for many, and can easily be moved around for access or hideaway.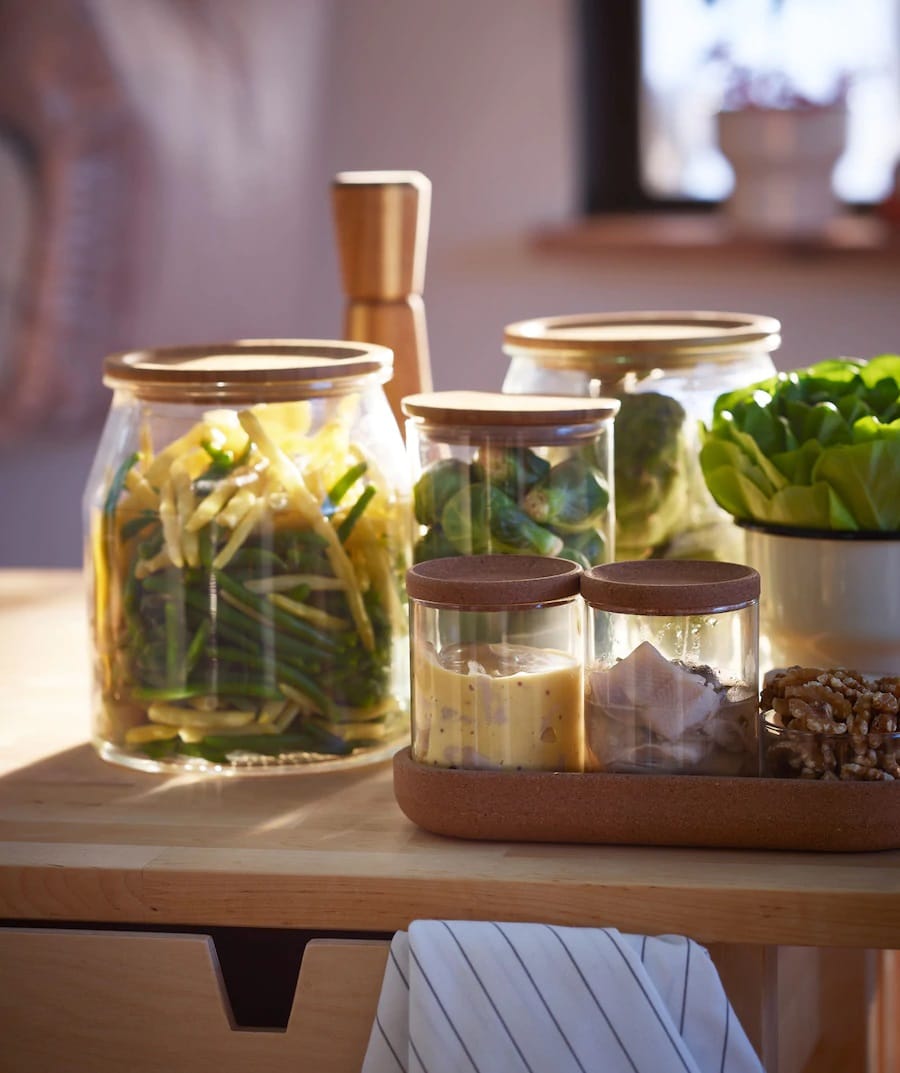 Easy to prepare, serve and clean up
Glass jars are ideal for a buffet or meal that is prepared in advance. The work around serving and cleaning up is minimized. Even better, they create an appetizing display of virtually all food (especially when grouping different content side by side).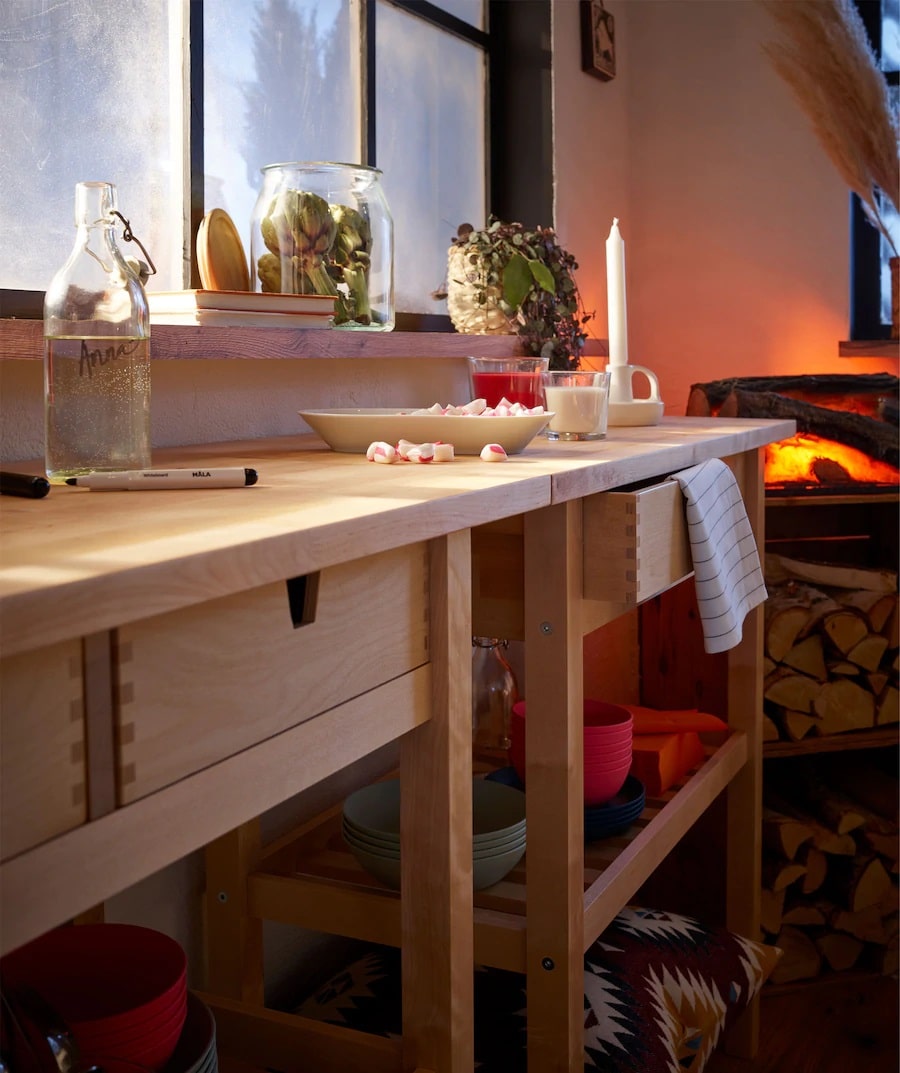 Save the sweetest part for last
Once everyone has had their fill, it's time to turn the dining room back to a living room. Which in this case is as easy as pie. Just push the buffet and islands out of the way and give yourself and your guests a sweet reward.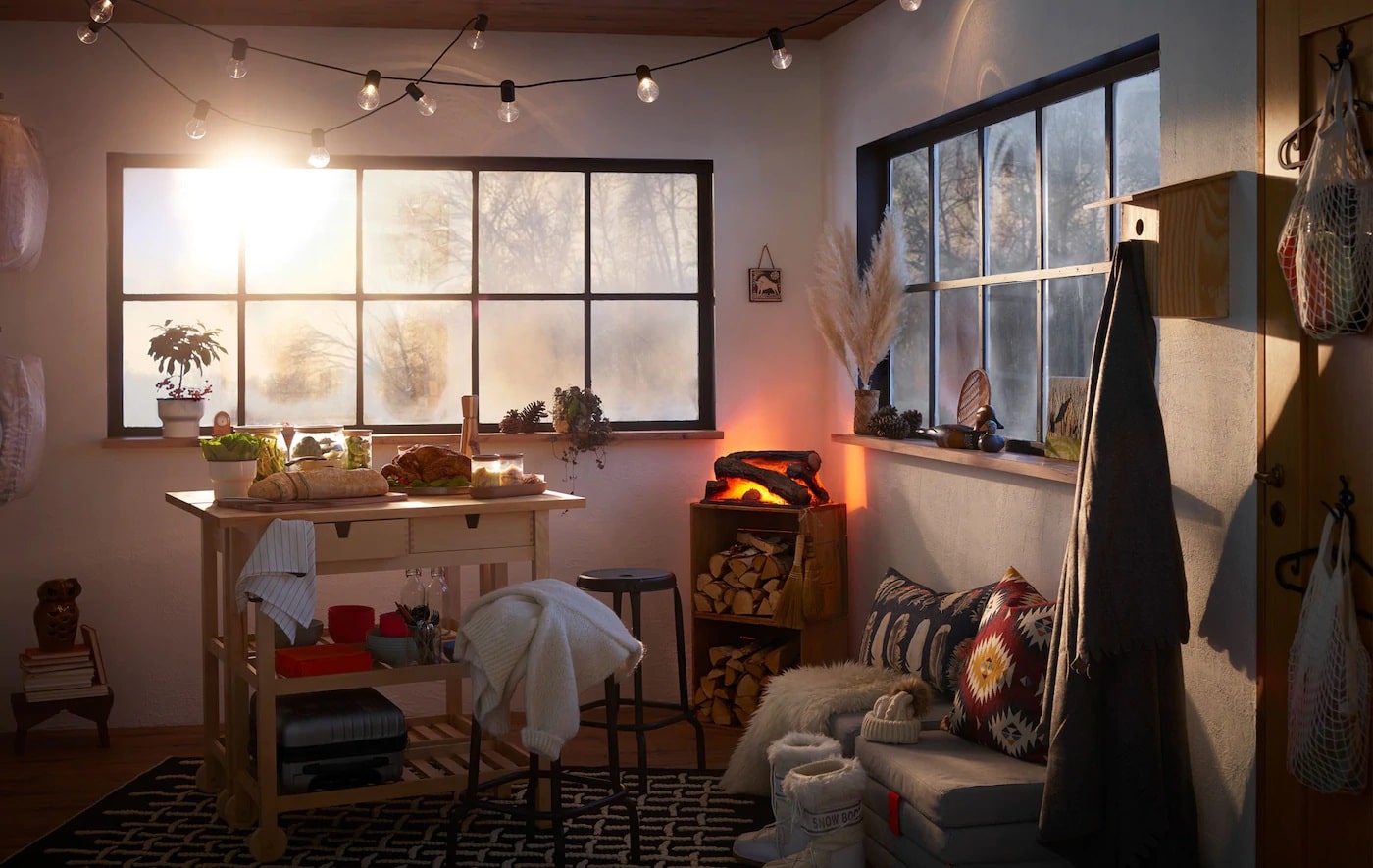 We love to see our customers get creative with our products. Go for it! But please note that altering or modifying IKEA products so they can no longer be re-sold or used for their original purpose, means the IKEA limited warranties and your right to return the products will be lost.

Made by
Interior designer: Saša Antić
Photographer: Fredrik Bjelkerud
Writer: Henrik Annemark

Reference: https://www.ikea.com/us/en/ideas/host-an-autumn-feast-for-overnight-guests-part-i-pub1ef800e1