Englewood, Florida
Are you wanting a more economical living arrangement? Looking to retire more affordably? Moving to Englewood, Florida will help you achieve that goal.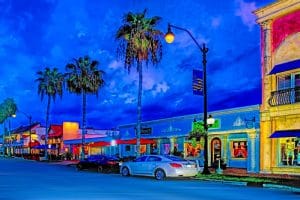 World According To Briggs video "Top 10 Towns You Can Retire or Live on $1500 a month in the South? United States." places Englewood as number 8 in this list, stating the average rent for a 1 bedroom apartment is at $800. You may even find one less expensive. Briggs gave Englewood a livability score of 77. Due to no state taxes in Florida you only need $1,461. monthly expenditure to live comfortably in Englewood.
Englewood is a census-designated place in Charlotte and Sarasota counties in the U.S. state of Florida.
Elevation: 10′
Population: 15,252 (2018)
Area: 13.1 mi² (9.8 mi² Land / 3.3 mi² Water)
Weather: 71°F (22°C), Wind S at 11 mph (18 km/h), 99% Humidity
The Sarasota County portion of Englewood is part of the Bradenton–Sarasota–Venice Metropolitan Statistical Area, while the Charlotte County portion is part of the Punta Gorda Metropolitan Statistical Area.
In 2018, Englewood, FL had a median age of 65.2 and a median household income of $48,793.
The Sarasota and Charlotte County School Districts have an interlocal agreement allowing some Charlotte County residents to use the Englewood Elementary School and the Sarasota County students to use the Middle and High School located in Charlotte County. Englewood has a private utility company, the Englewood Water District, and the Englewood Fire District that serve the community.
Englewood contains multiple public elementary schools and one public high school (Lemon Bay High School). Several private schools are also located within Englewood. Englewood Christian Academy and Heritage Christian Academy both offer grades K–12. L.A. Ainger Middle School, a public school serving grades 6–8, located in nearby Rotonda West, Florida, is the nearest public middle school.
Popular entertainment includes the beach, restaurants, and a small shopping district located primarily along Dearborn Street.
8 Best Things to Do in Englewood, Florida
Englewood, Florida is a beautiful Gulf coastal city stretching throughout Sarasota and Charlotte Counties. The city is known for its unspoiled, uncrowded beaches, offers a less-trafficked alternative to more popular area tourist spots.
You can explore natural wonders at sites such as Cedar Point Environmental Park or Myakka State Forest, which serve as prime fishing and wildlife watching spots in the region. Important indigenous artifacts are showcased at Indian Mound Park, while wetland boardwalks offer sightseeing opportunities at Lemon Bay Park and Environmental Center.
1. Stump Pass Beach State Park
A charming Florida state park that stretches along three barrier islands within the city's Gulf of Mexico coastline. The park is known as one of Charlotte County's best fishing spots.
2. Manasota Key Beach
One of Englewood's most beautiful public beaches.
3. Englewood Beach
One of four public-access beaches located along scenic Manasota Key. The lively beach, which is also commonly referred to as Middle Beach, offers ample parking and beachfront space. Family-friendly amenities abound, including a children's playground, day-use picnic pavilions, and sand volleyball and basketball courts available for community pickup games. Spacious boardwalks make great spots for strolling and watching dolphins, manatees, and pelicans.
4. Blind Pass Beach
This is a romantic Sarasota County beach stretching more than 3,000 feet along the region's beautiful Gulf of Mexico coastline. The spacious 66-acre beachfront park offers both Gulf and bay water access. A lovely nature hiking trail meanders through the park's mangrove forest, while a fishing dock provides comfortable seating for anglers.
5. Lemon Bay Park and Environmental Center
This is a gorgeous 210-acre nature park in Englewood, preserving beautiful black mangrove forest, scrubby and pine flatwood, and mangrove fringe habitats along the city's Gulf of Mexico shoreline.
7. Cedar Point Environmental Park
You can enjoy guided nature walks and special event programming at the facility throughout the year. Park lands protect a wide variety of natural habitats, including nesting sites for American bald eagles. The historic Cookie House, constructed in 1931, preserves Florida's first full-time marine station and laboratory.
8. Indian Mound Park
The traditional home of the ancient Manasota indigenous culture, who occupied the region between 1000 B.C. and 1350 A.D. Throughout their tenure at the site, the Manasota were known for their ceremonial burial practices and ceramics making, which was crafted in the Englewood.
READ MORE THINGS TO DO IN ENGLEWOOD
READ OTHER ARTICLES
Englewood Florida Rentals