Do you dream of a traditional holiday with a modern twist? Go for white as the bright base, and for details in red and blue. Add a touch of green (and scent!) from spruce twigs and warm yellow from twinkling lights. There you go, the table is set!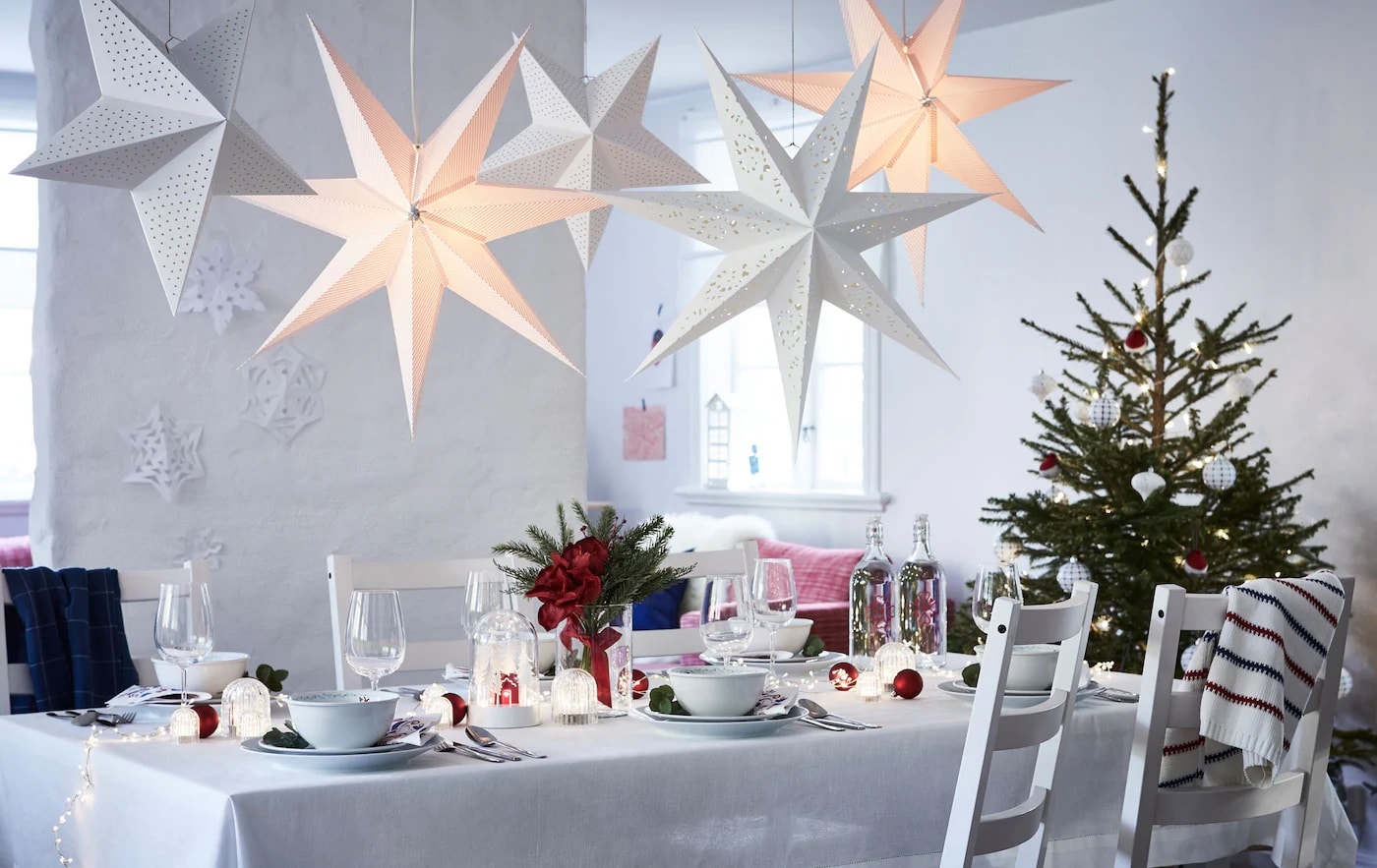 Let it shine
Few things set the mood the way light do. So, for this year's holiday – set the party table with as many twinkling fairy lights, star lanterns and candles as you fancy. Just make sure you still have room for your guests.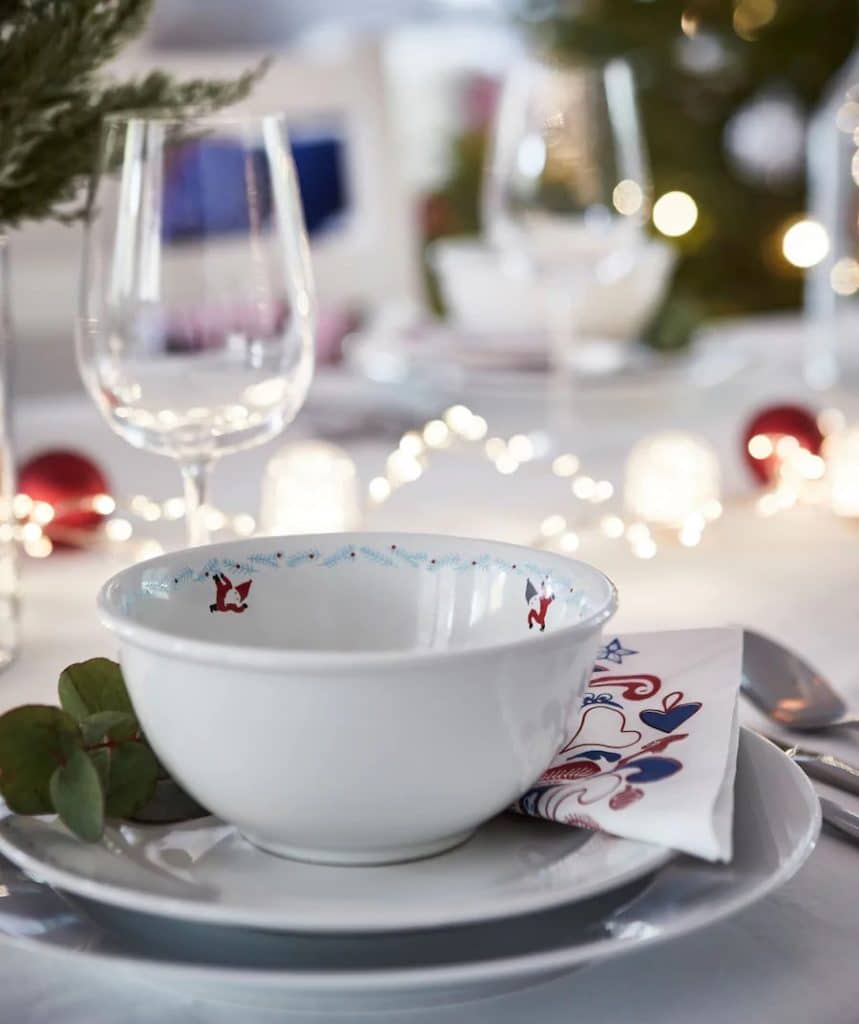 "There's so much going on during the holiday season, and so many things we want to have time for. So, go for simple and easy if you can – like a table setting that's both quick and pretty. Use a white base, hang lots of paper stars from the ceiling, add lighting chains, candles, and, to top it all off, your favorite Christmas decorations – and you're good to go."
-Nina Parkeborn, IKEA interior designer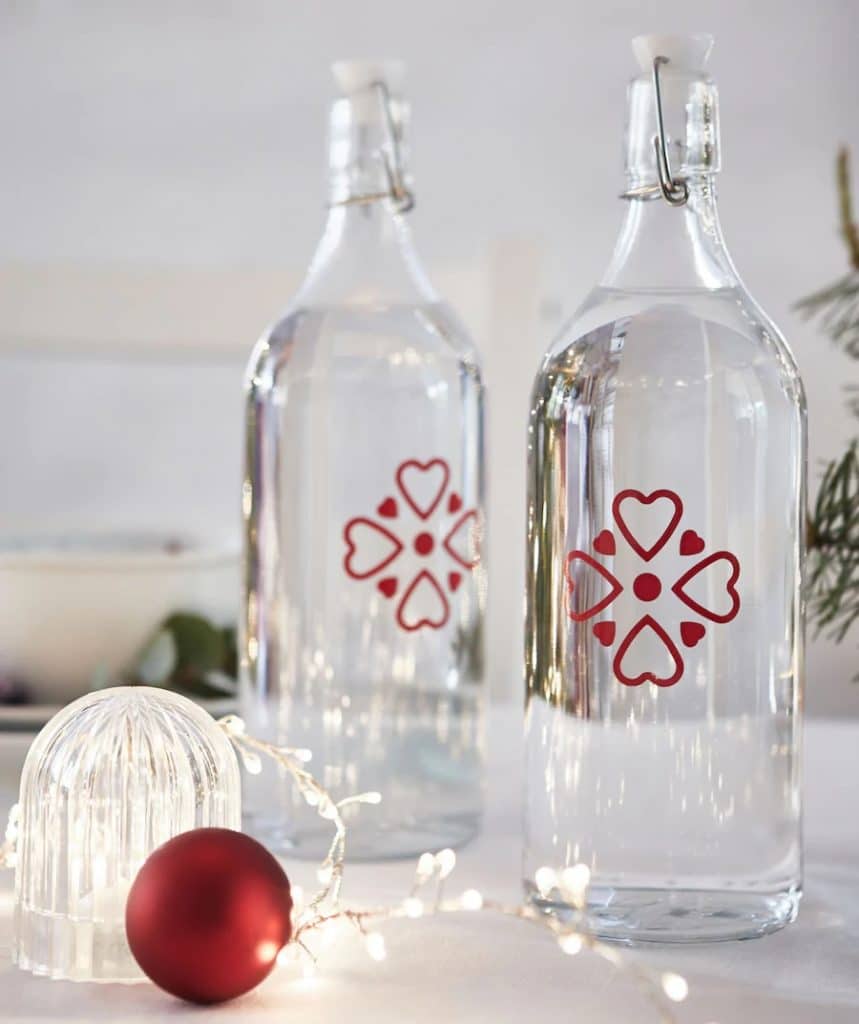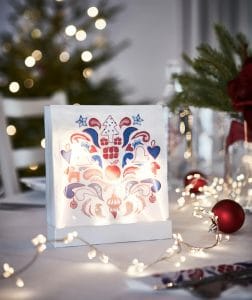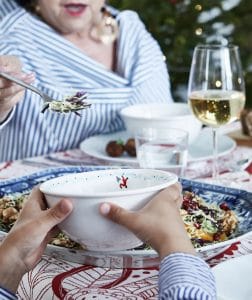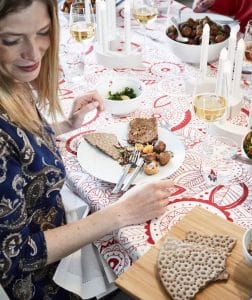 "If you're tired of your plain everyday tableware, the solution may be as simple as dressing it up differently. Go for a colorful, patterned tablecloth and you're old plates and bowls will feel like new"
-Nina Parkeborn, IKEA interior designer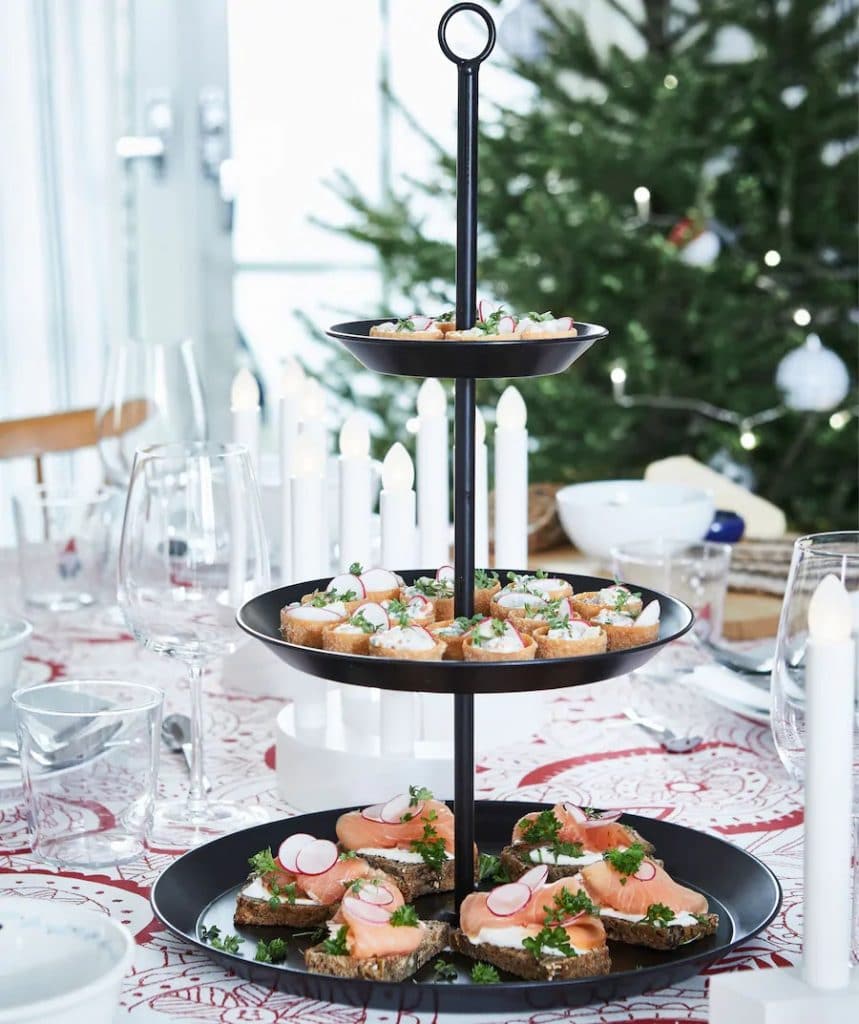 We love to see our customers get creative with our products. Go for it! But please note that altering or modifying IKEA products so they can no longer be re-sold or used for their original purpose, means the IKEA limited warranties and your right to return the products will be lost.
Reference: https://www.ikea.com/us/en/ideas/a-table-set-for-the-holidays-pub3ac40291